Our specialized services include Light Therapy, Anodyne Therapy, and other rehabilitation services which help individuals lead more independent and fulfilling lives. People also choose Active Rehab Center because of our ability to provide rehabilitation care for patients of all ages – from children to adults.
Active Rehab Center offers different levels of care, including inpatient, day rehabilitation and outpatient services, according to the special needs of each patient. At all levels of treatment, specialists from many disciplines are brought together to help patients progress.
Each team is lead by a physician who specializes in physical medicine and rehabilitation. Other members of the team could include rehabilitation nurses, pediatric-certified nurses, physical and occupational therapists, speech/language pathologists, psychologists, chaplains, social workers, rehabilitation engineers, recreation therapists, vocational counselors and respiratory specialists and many other health professionals.
Active Rehab Center was founded in 2000. Active Rehab Center success is the direct result of the generosity and passionate work of many exceptional people. Find out more about Active Rehab Center practice members. Through a collaborative approach, each team focuses on helping patients meet their individual goals and get back to life.
Our Mission
Helping our patients in relieving pain, regaining normal body functions, as well as coping with various disabilities, is the primary mission of the Active Rehab Center.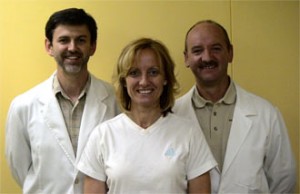 Why choose Active Rehab Center?
We have over 120 years of combine experience in physical therapy and massage.
Therapist are trained in different manual therapy methods.
Individualized approach.
One on one hands on treatment.
Private rooms.
We deliver expected results!
Friendly, family like atmosphere.