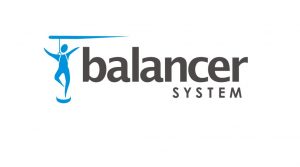 Today, a typical physiotherapy session for fall prevention requires the therapist to support the patient's hands during treatment on the walker or parallel bars. This does not give the patient a chance for functional use of their hands as required during daily activities.
What is a Balancer System?
An overhead suspension system with an adjustable supporting line and Harness.
Easily adjustable support line allows patients to walk on a variety of surfaces including stairs.
Balancer System is a class I medical device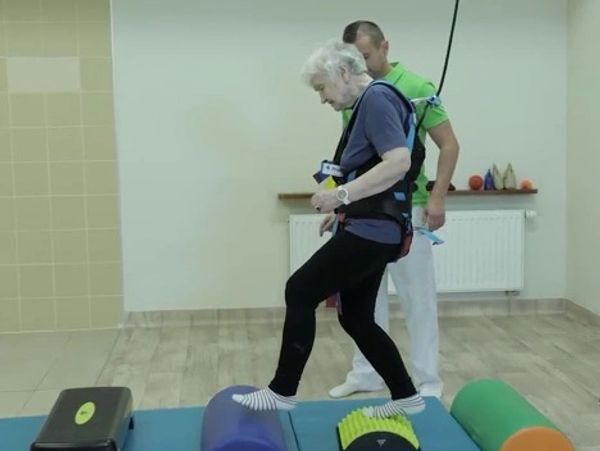 Our goal is to stop the growing unspoken epidemy of falls and fear of falls to improve the quality of life of the individuals, decrease the ever-increasing medical cost related to falls, and allow individuals to stay active and independent. Prokinetic System can accomplish this by making the most innovative, affordable equipment, accessible for Physical Therapy clinics.
How Balancer System can help you?
Reduces/eliminates a patients fear of falling.
Frees the patient's hands during therapy sessions for practice of daily functions including; carrying objects, improving posture.
Eliminates the need for patient-therapist and patient-equipment dependents.
Balancer System: Innovative equipment for modern therapy
Falls in Numbers
Falls are the main reason of death as a result of accident for seniors > 65 y/o
30-40% seniors living at home fall every year
33% of that group are over 65 y/o
50% of that group are over 80 y/o
Inpatient facilities – risk of falling increasing to 60% of patients
70% of deaths are related to falls for seniors over 75 y/o
The Fear of Falling Increases the Risk of a Senior Falling
In the United States there are 12.9 million seniors who experience the fear of falling (36% of the senior population)
13 days after a persons second fall, the fear of falling increases 26%
Balancer System addresses the fear of falling for individuals seeking physical therapy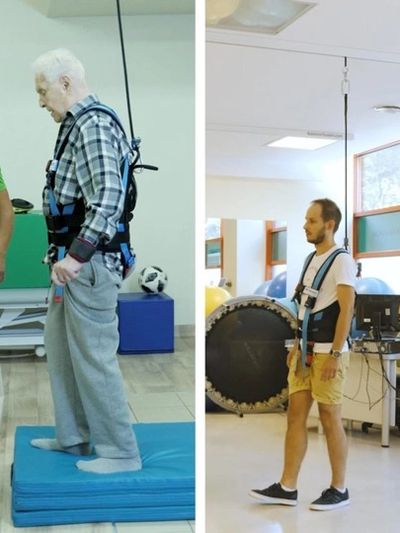 How Balancer System can help Physical Therapists?
Therapist: easy application, eliminates the need to support the patient (especially ambulating stairs),
decreases the physical strain of supporting a patients weight,
decreases the risk of injury.
Balancer System is recommended for the following patients:
Geriatric, orthopedic, pediatric, and neurological patients. Patients with lower extremity amputations would also benefit from the system. Even Pediatric patients benefit from Balancer System, pediatric therapists love to use Balancer System when they work with children.