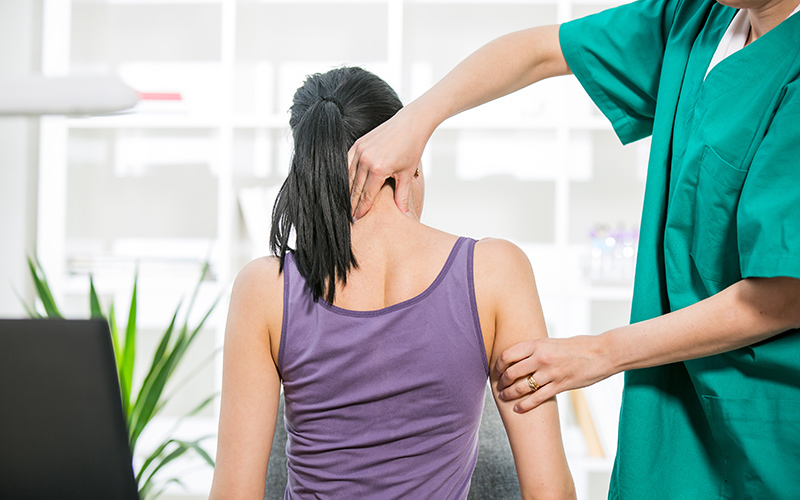 The pain that is caused by neck strain and injury can be considerable and intense. The anatomy of the cervical spine works well to support your head and protect the spinal cord. It permits mobility and allows for range of motion. This great flexibility also leaves the neck vulnerable to injury to the soft tissues including muscles, ligaments, and tendons.
Common Causes of Neck Pain
Whiplash
Cradling a phone in the crook of neck
Improper posture, hunching or looking down
Carrying a heavy object on one side of the body
Degenerative diseases
A physical therapist can treat your neck pain and stiffness by stretching and strengthening your neck, aligning vertebrae, and improving your posture. The goal is to not only relieve your current neck pain and restore normal function, but to take steps to prevent future problems.
A medical doctor should assess and determine if you could benefit from physical therapy treatment.